Welcome Reception
All DEXA 2019 participants are cordially invited to a welcome reception to be held on Monday, August 26, at JKU campus, Hörsaaltrakt, Hall B+C (same as coffee break area). Drinks and snacks will be served from 5pm to 7pm.
If the weather permits, you will be able to take a stroll along the lake of the campus enjoying your drinks outdoor. But be aware of the duck population at the lake which might show strong interest in your snacks ...
Conference Dinner
The DEXA 2019 conference Dinner will entertain you with a cruise along the river Danube. Boarding of the ship will start at 6:30 pm at the boarding gate of "Wurm & Noé Donauschifffahrt" near the Lentos Museum. Please make sure to arrive in time and have your Dinner ticket with you. Due to limited seat capacity, there is absolutely no boarding without a ticket. The ship will depart at 7pm, going up the Danube until Ottensheim and moving back down the Danube where you will see the city night lights of Linz and the impressive industrial area of VOEST Alpine steel production. During the Dinner, Best Paper Awards will be presented and we will also announce the dates and venues for DEXA 2020. The cruise will end at about 11.00 pm arriving at the same gate as for boarding.
The boarding gate of "Wurm & Noé Donauschifffahrt"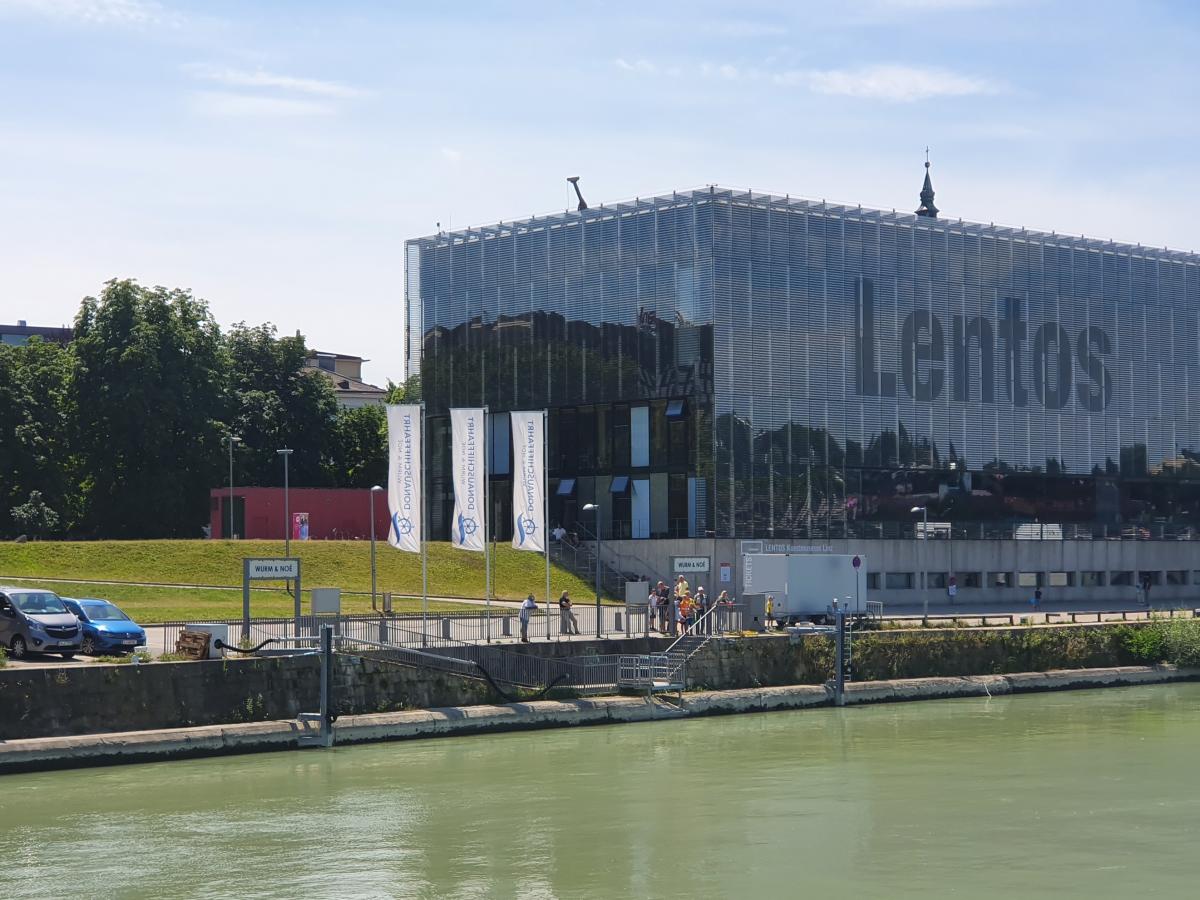 The ship dock, the place to start & end of the Cruise
The conference dining area, onboard the ship